Steering Committee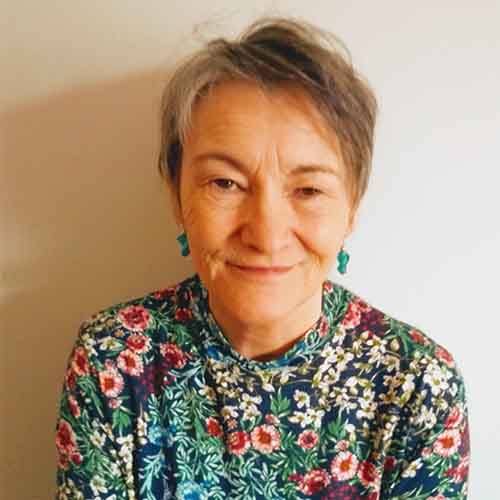 Biography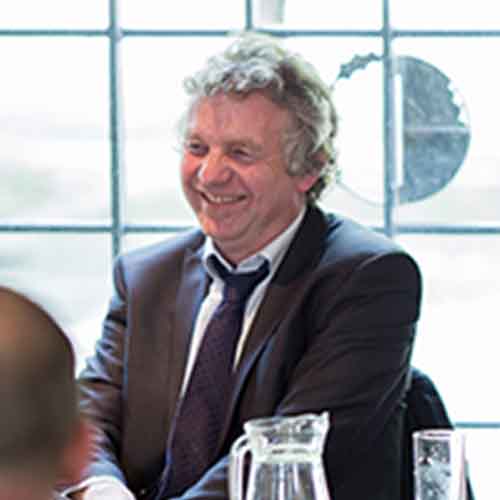 Biography
Catriona Matheson
Catriona has been involved with DRNS from its inception as Convenor throughout Phase 1 and now in a shared Co-Convenor role for Phase 2. Catriona is a Professor of Substance Use at the University of Stirling (part-time), an independent research consultant, and a trustee of the Society for the Study of Addiction. Her research interests are in the delivery if care to substance users through generalist, as well as specialist, providers. Past research includes exploring new services in primary care (e.g., naloxone distribution) and exploring health professional and the general public's opinions about drug treatment strategies. Current work includes innovative community pharmacy services, digital innovations and dependence on prescribed and non-prescribed analgesics.
Duncan Hill
Duncan is sharing the Co-Convenor role with Catriona after sitting on the DRNS Steering Committee throughout Phase 1. Duncan is currently a Specialist Pharmacist in Substance Misuse (SPiSM) in NHS Lanarkshire. He started working in community pharmacy after qualifying from RGIT, Aberdeen, and became an addictions pharmacist in 2005 in NHSGGC. He is a qualified Pharmacist Independent Prescriber and has been practicing since 2007. Initially having a clinic with the Homeless Addictions Team in NHSGGC, and currently 3 clinics within NHS Lanarkshire. He leads a team of 8 pharmacist prescribers, working as part of an integrated multidisciplinary substance misuse prescribing service that support the 11 addiction teams in NHS Lanarkshire. He is an Honorary Lecturer at Strathclyde University and was a Honorary Senior Research Fellow at Glasgow Caledonian University. He is a member of the Scottish Specialist Pharmacists in Substance Misuse group, the Opioid Painkiller Dependence Alliance core group and the steering group of the National Substance Misuse Non-Medical Prescribers forum.
Dr Matt Smith
Matt is a post-doctorate researcher based within the substance use team at Glasgow Caledonian University. He is primarily a qualitative researcher, and has a background in Sociology and Public Health, and is working on a variety of research projects in the addictions field with a range of organisations and service users. These include: an evaluation of the potential use of Pre-Exposure Prophylaxis for people who inject drugs; a service evaluation of the Enhanced Drug Treatment Service that is currently providing Heroin Assisted Treatment in Glasgow; and an evaluation of a Peer to Peer Naloxone training and development intervention. Matt's research interests are empowerment of marginalised populations, "race" and ethnicity, migration, innovation in qualitative methodologies, and the social sciences of addiction and substance use.
Dr Joan Love
Joan is the training and research co-ordinator with Aberdeen in Recovery (AiR), a Lived Experience Recovery Organisation (LERO), and is leading on a Scottish Community Development Centre and Poverty Alliance funded project exploring awareness of AiR and what it provides as LERO. She is also an Honorary Research Fellow with the Drugs Harm Prevention Group of the University of Dundee. From her lived and family experience of substance use, she brings a unique perspective on problem drug use and its effects on individuals, families, carers, and communities and an insight into service provision. Joan has experience of both quantitative and qualitative research and is particularly interested in peer research and lived experience involvement in co-production of studies. Her recent research has included co-investigating within a Drug Deaths Taskforce (DDTF) funded study on the impacts of novel coronavirus outbreaks on people who use drugs. She is also representing lived experience for, and advising on, several DDTF and National Institute of Health Research studies, and a Big Lottery funded project assessing innovation and quality standards in community addiction recovery services.
Dr John Burns
John has a background in alcohol and drug service delivery, policy development and implementation, national policy evaluation, academia and service design and improvement. He is currently the Service Improvement Lead for West Dunbartonshire Health and Social Care Partnership. John began his career supporting families affected by parental substance use before going on to deliver psycho-social support within an integrated addiction service. As an ADP Policy Officer, he nurtured a local grassroots recovery community which has gone on to achieve excellent outcomes. John has been committed to involving people with lived and living experience throughout the work he has undertaken. His academic experience includes university lecturing in alcohol and drug studies and he has a Doctorate in Social Policy and Sociology.
Dave Liddell
Dave has been a member of the DRNS Steering Committee throughout Phase 1 and Phase 2 as a non-governmental organisation representative. Dave is the Chief Executive Officer of the Scottish Drugs Forum and has worked in the field of drugs, alcohol, and homelessness for over 35 years in England, Ireland and Scotland. He was a key player in the development of harm reduction services in Scotland, advocating the introduction of needle exchanges and substitute prescribing programmes. He served on the UK Government's Advisory Council on the Misuse of Drugs from 2008 to 2017 and, since the creation of the Scottish Parliament in 1999, he has been a Secretary to the Cross Party Group on Alcohol and Drug Misuse. An active member of the European Civil Society Forum on Drugs, Dave is a regular media commentator on issues relating to problematic drug use in Scotland. He has contributed to a number of publications on drug use in Scotland and was made OBE in the Queen's 2012 Birthday Honours for services to disadvantaged people in Scotland.
Dr Louise Marryat
Louise is a current Baxter Fellow in the Mother and Infant Research Unit, University of Dundee, where she specialises in early child development. She also holds honorary posts at the University of Edinburgh, University of Glasgow, and the Gillberg Neuropsychiatry Centre, Sweden. Louise has a BA (Hons) in Politics and Sociology and a MA in Research Methods, and a PhD in Psychological Medicine from the University of Glasgow. Before returning to academia, Louise worked for several years at ScotCen Social Research, working on the Growing Up in Scotland Study, as well as the Scottish Health Survey and several public health interventions. Louise works primarily with longitudinal secondary data to explore the developmental trajectories and outcomes of children with some sort of vulnerability. As part of this work, Louise has been exploring how we can identify children who have been exposed to opioids during pregnancy and examine their birth outcomes, in a feasibility study funded by the CSO. This study has now been extended with an ESRC Fellowship to explore the impact of exposure to opioids during pregnancy on longer term child social, emotional and behavioural development.
Maggie Page
Maggie is the Principal Social Researcher supporting Substance Misuse in the Scottish Government. Since joining the Scottish Government in 2018 she has played a key role providing analytical support for the development and delivery of Rights, Respect and Recovery and has co-ordinated analytical support for the Drug Deaths Taskforce, including oversight of the DDTF Research Fund.
Elinor Dickie FRSA
Elinor is Organisational lead in the Drugs Team at Public Health Scotland. Elinor's role on the Steering Committee will support links to programme developments in Scotland's treatment and response and on public health surveillance. Elinor has a Masters in Anthropology of Health and Illness from the University of Edinburgh. She has previously specialised in work on the fundamental causes of health inequalities, Hepatitis C prevention, HIV & AIDS strategic planning and was a research lead within Scotland's minimum unit price for alcohol evaluation portfolio. Elinor has experience of working in the NHS, third sector and UN System.